Keep scrolling and make sure you read everything.
Prices
All prices listed are minimums. Complex characters, or requests for extra elements will cost more.Certain extra elements are welcome and cost is minimal or complimentary depending on the piece, such as xrays, or minor cum/no cum alts.
Donation
your support helps me focus on making content for everyone to enjoy.
Barter
For a limited time, you can purchase these items for me in exchange for a commission.
YCH
Currently unavailable. This category will return when I have a new ych idea.
complex character designs may cost moresome art direction is allowed, but certain requests will cost more.image will be adjusted to suit the design, colors, and shape of the client's character. character can be any body type any genitals.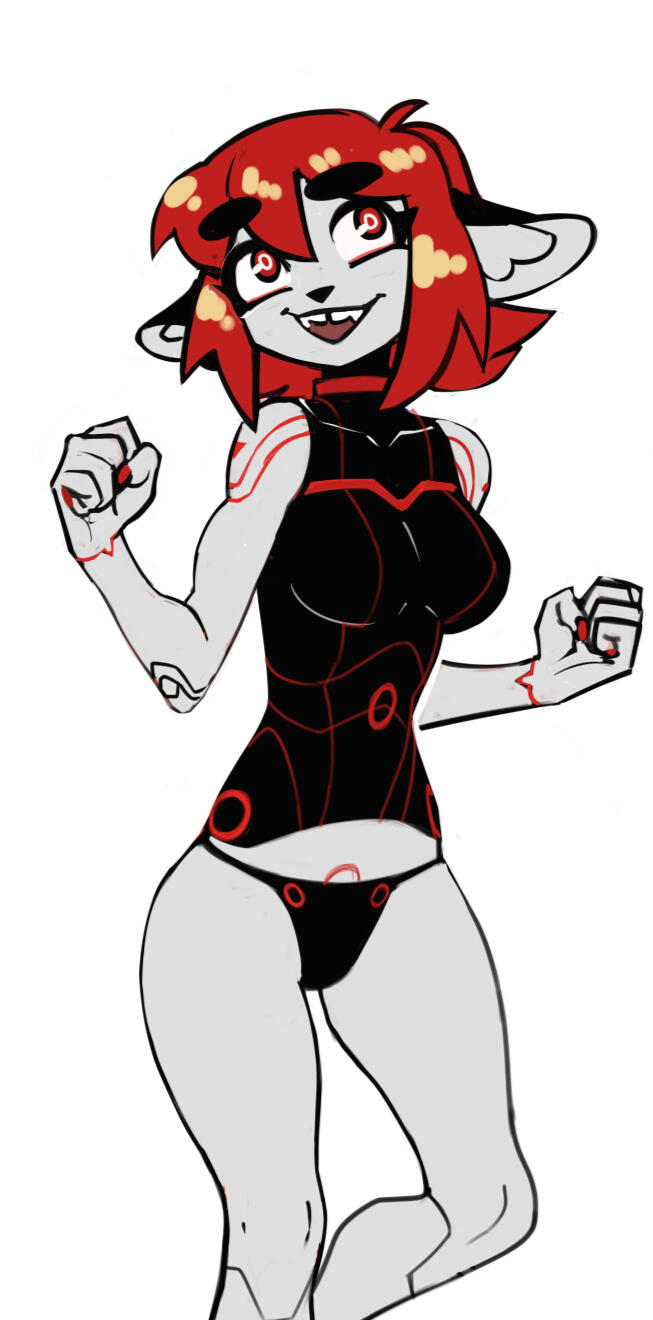 Clients and Topics of Interest
I mainly want clients who are willing to trust me to do what's best to suit the image, and aren't especially particular about controlling the art direction. It is however appropriate to have some basic ideas and preferences to ask for. It is also fine to ask me for some feedback if you want a commission but have no ideas for what to get.
I also mainly want to work on comms that involve my interests, which are as follows
human x furry or pokemon (feral or anthro)

pokemon (esp the usual furry bait ones)

inter species breeding (primarily human x furry)

pregnancy

woom coom

tentacle/monster

bondage

intimate/romantic stuff
Here are some examples of what I like [I'll have some examples linked eventually]
I won't draw these topics
underage

scat

vomit

vore

granny kink

hyper

foot fetish
---
Service Agreement
I create custom images for individuals, according to directions provided by the customer or according to the creative freedom granted to me by the customer.The customer agrees to the followingTo not distribute or sell the work created for them by me for profit or commercial purposesTo not use the artwork in the minting or association with the minting of any NFT or blockchain ledger based entity.To not print or display the work for profit or commercial purposesThe customer does not own full license to the work.The customer owns the license to distribute the image digitally, for free, on their personal website, social media, and to print the work for private display, or public display, as long as it is for non commercial or non profit useI, the artist, own the license to distribute work I create for the customer to display online for marketing purposes, and to print the work for marketing purposesI, the artist, do not own any license to the characters depicted in the work, only to the work itself
---
TERMS OF CREATIVE FREEDOM
creative freedom terms were originally designed to enable me to work on a large number of easy/low effort commissions.I still prefer clients who open to allowing minor changes to their characters to suit the commission, but this is likely something we'll negotiate before payment is arranged.
---
Warnings and Refund Policy
If you are unsatisfied with your commission, I cannot help you.
If you arrive at my storefront unaware of what I do, how I draw
and my sensibilities, I cannot help you.I HAVE ADHD.
If you expect a specific turnaround time on any given commission, you must not commission me.Once paid for, this service is non refundable.
If this potential situation is disagreeable to you, do not commission me.
---
If you do not agree to the above terms and conditions, I do not consent to work for you.
Queue
---
I do these in the order I feel like. I have ADHD. If that does not explain things for you, then I can't help you.
Changelog
---
2022/08/13
completely revamped site and changed prices
---
2022/07/22
Added Client Pitch page
Removed traditional sketch page option
Changed home page to column of buttons
added patreon and kofi buttons in header
---
2022/06/11
added client control page
changed info on digital flat pinup page
---
2022/06/02
added a tip button and some extra info about tipping on all the price info pages
---
2022/04/11
changed the layout of the site
terms and price buttons only on the header
everything else went to the footer
changed the way the images and text align on the prices page
removed the content warning page
prices is now the home page
---
2022/04/07
changed the form recipient email back to calmnivorecomms@gmail.com
---
2022/02/24
changed terms of creative freedom description to reflect cost requirements of client controlclarified the description for experimental pwyw tierclarified descriptions on other tiers to reflect requirement for a full character referencemade the text for the character design tier bigger
---
2022/01/29
fixed spreadsheet schedule iframe display
removed trello checkbox from forms
---
2022/01/19
price for fancy painting increased from $200 to $250
edited on 2022/02/24 to specify original and new price
---
2022/01/17
new spreadsheet iframe to show estimated commission completion schedule here
---
2022/01/04
commission tracking - users can opt in to get invited to a trello board to track commissions. email me if you are currently waiting and want an invite.
design to spec - changed prices, added forms
digital sketch -added sketch page option
---
got a question about commissions that aren't answered by the site? just shoot me an email with the form belowSTOP!
Did you read the terms? Did you read the details on each tier? If not, go do that, then come back here.
Also, if the site sucks ass and is confusing, then let me know so I can try a different approach.
Submission Successful!
I'll get back to you ASAP